Mary Esther Kropp Dakubu
This is a protected page.
| | |
| --- | --- |
| *27. April 1938; Boston, Mass. U.S.A | † 17.November 2016; Boston, Mass. U.S.A |

Mary EstherKropp Dakubu, a distinguished scholar and expect on West African languages, has past away on the 17th of November 2017 in her home town Boston.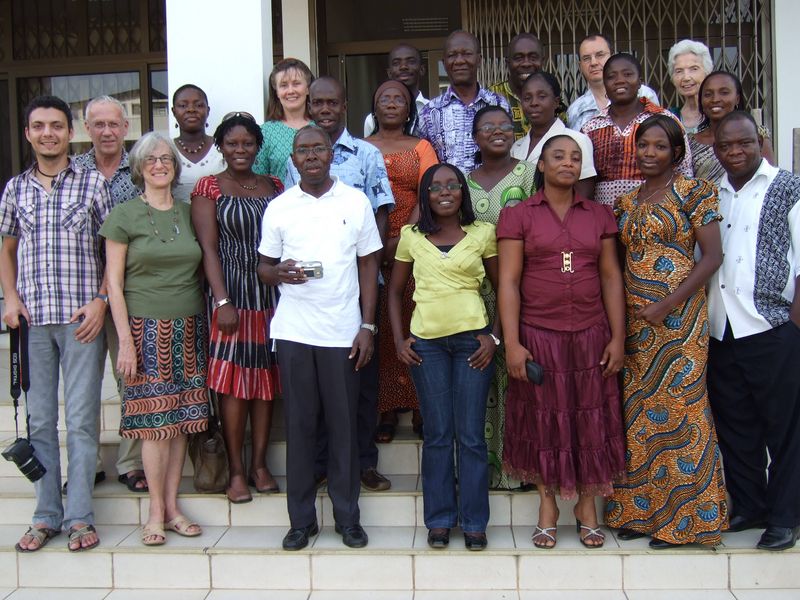 Mary Esther has served on the Advisory Board of TC from the beginning and up to now. She made direct contributions to the TC resource both in terms of text annotations and resources especially pertaining to valency. Her annotated data set for Ga can be found as a TypeCraft text or as a TypeCraft wiki page Ga_annotated_corpus. Contributions to valency, both for specific languages like Ga, Gurune and English, and in general, can be found on Ga_Valence_Profile and .... Valence Profile English Gurene verb constructions list 2010 Verbconstructions cross-linguistically - Introduction
General information on Ga: Typological Features Template for Ga
Then on to more general comments.
For instance, meetings arranged - the picture from one of them workshops on Toolbox and TC, annually
Cocoordinator of Legon-Trh project, related to which - partially - TC developed