Design Suggestions
Design Suggestions was so far a section of the Bug_Reports_and_Design_Suggestions page, but with more suggestions coming in, it seems useful to have a separate page on Design Suggestions. [[Dorothee 21:02, 24 March 2009 (CET)]]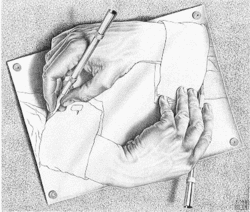 Design Suggestions
   YOUR SUGGESTION
   1. It should be possible to search for inflectional paradigms based on citation forms. Kristin
      

Fx it be possible to search for, PRES, PAST, IMP, etc. and get to see the different paradigms and the words (from the text) in citation form that belonged into the particular paradigms. (Then it should be possible to put one of the words into the paradigm (show this paradigm for ...(word) - and the paradigm would show the word for all the paradigm instances that is used in the text- without muliplying it when it is used more than once.)
It should also be possible to search for spatial words or temporal words and then get all Nspt and ADVspt - or all Ntmp and ADVtmp - in separated lists - the Ns together with the word they are tied to. All alphabetically with the citation form
Then it should be possible to search for VI and VT and the citation forms should pop up alphabetically.(Kristin)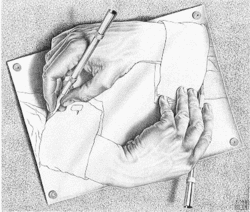 YOUR SUGGESTION
   2. Does typecraft need a layer for word categories? Ota

In descriptions in languages like Èdó, morpological and phonological processes interact in word formation. This implies that forms at the morpheme level may be different from forms at the word level as in the following example:
òwá+ èbé = òwá!bé
"house+ book= School"
òwá!bé
òwá!bé
School
L
H
!H
CN
.
The example above illustrates how morphological and phonological processes influence tone derivation in Èdó with focus on a derived tone:the downstepped high tone. It is derived through the processes of vowel assimilation/elision and contraction, tone spreading and tone simplification, when a word ending with a high tone bearing syllable combines with a noun with an initial low tone bearing syllable across word boundaries.
To accurately describe this process, I have had to use the free translation slot to represent the morpheme level. This is necessary because the tonal realization are different for both levels.
A similar observation applies to some syntactic processes such as the formation of some pronouns as in the following example:
Ọ̣̣̣̣̀ rhié èbé nẹ̣̣̣̣́rẹ̣̣̣̣̀n
"He/she gave him/her a book"
Ọ̣̣̣̣̀
Ọ̣̣̣̣̀
3SG
SBJ
NOM
AGT
PN
nẹ̣̣̣̣́rẹ̣̣̣̣̀n
̣nè
ẹ̣̣̣̣́rẹ̣̣̣̣̀n

prep

3SG

OBJind

DAT

BEN

PN
.
Here the final vowel of pronoun nè is elided and no tone simplification process takes place. Also, the part of speech information for the initial morpheme of the pronoun nè (prep)+érèn (3SG.OBL) is different from the output word nérèn which is of type PRON.I have had to use the meaning slot to represent part of speech information of the morpheme that is different from the part of speech of the resultant word.