User:Mary Esther Kropp Dakubu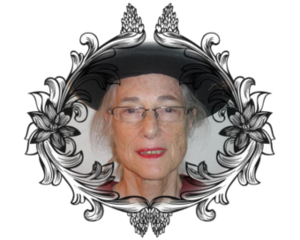 Prof. Mary Esther Kropp Dakubu, was Emerita Professor at the University of Ghana.
Professor Kropp Dakubu who was a former Director of the Language Centre started off as a Research Fellow at the Institute of African Studies in 1964. She was a recipient of a number of international awards and grants, and has published extensively.
| | |
| --- | --- |
| *27. April 1938; Boston, Mass. U.S.A | † 17.November 2016; Boston, Mass. U.S.A |
Selected Publications
Books
2009 Ga-English Dictionary with English-Ga Index. Accra: Black Mask Publishers.
2009 Parlons Farefari. Paris: l'Harmattan.
2007 Gurenɛ-English Dictionary Vol.1: Gurenɛ-English Dictionary Vol.2: English-Gurenɛ Glossary. Legon: Linguistics Dept.
2006 Parlons Ga. Paris: l'Harmattan.
2005 Dagaare Grammar. Collected Language Notes No. 26. Legon: Institute of African Studies.
2002 Ga Phonology. Legon: IAS.
1997 Korle Meets the Sea, a Sociolinguistic History of Accra. New York and Oxford: Oxford University Press.
1988 editor and major contributor, The Languages of Ghana. London: Kegan Paul International Ltd.
1987 The Dangme Language: an introductory study. London and Basingstoke/Accra: Macmillan/Unimax.
1981 One Voice: the linguistic culture of an Accra lineage. Leiden: African Studies Center.
Articles
2014 Language and Africa. Chapter 3 in T. Manuh and E. Sutherland-Addy, eds., Africa in Contemporary Perspective, a textbook for undergraduates. Accra: Sub-Saharan Publishers. Pp. 78-93.
2012 The Portuguese language on the Gold Coast, 1471-1807. Ghana Journal of Linguistics 1.1: 15-34.
2011 Metaphors of social and epistemological boundedness in Ga proverbs. In Helen Lauer and Kofi Anyidoho, eds., Reclaiming the Human Sciences and Humanities through African Perspectives Vol. 2 pp. 1473-1481. Accra: Sub-Saharan Publishers.
2010 with Lars Hellan, Identifying Verb Constructions Cross-Linguistically. Studies in the Languages of the Volta Basin 6.3.
2008a Ga verb features. In Ameka and Dakubu eds., Aspect and Modality in Kwa Languages. Amsterdam/Philadelphia: John Benjamins Publishing Company. Pp. 91-134.
2008b with Felix K. Ameka, Imperfective constructions: progressive and prospective in Ewe and Dangme. In Ameka and Dakubu eds., Aspect and Modality in Kwa Languages. pp. 215-289.
Downloads
Notes
Construction descriptions in my texts using Construction Label conventions have been entered and revised at various times, and details of the abbreviations and conventions used may have changed.